It is important to us to inform you that we are breeders with the highest of ethics. It is also important to us that you are a buyer with the highest of ethics in purchasing our Ragdolls.
Our main consideration is finding a permanent, responsible and loving home for our Ragdolls, so buying a Ragdoll is a life-time proposition.
All Ragdolls are raised in our home because our home is our "cattery". Because our home is our cattery, the babies are brought up with us, where they're part of our family until each baby is actually ready to leave. We do not have a specific age when they leave, it's just not before 12 weeks and, more likely, when they're individually ready to venture forth into a new family.
Because we mainly breed for breeder and/or show cats, we also breed high quality pets that are for sale to loving, caring homes. so occasionally we are bound to have pets for sale as well. We have waiting lists for our pets, and if you're interested in being put on a waiting list or if you have any questions at all, please feel free to contact us. Sometimes we don't have a waiting list, so you may find just the right Ragdoll waiting for you, such as at this present time.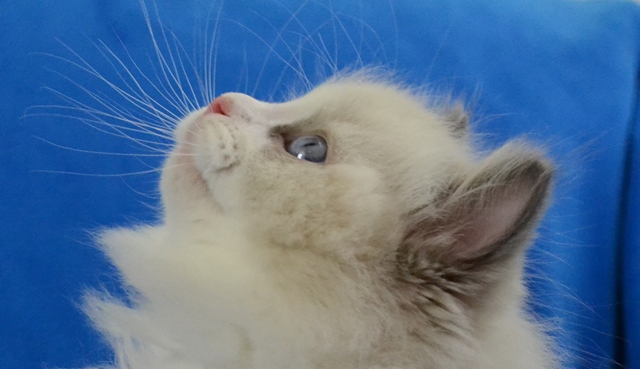 Your inquiry will be answered promptly, whether you e-mail or phone us. At that time, we will give you all the information on availability of babies, including details and pictures of them, or information on a waiting list for the possibility of upcoming litters.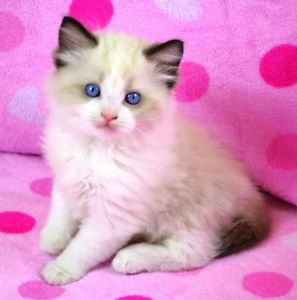 Since we are right in the heart of Toronto, you may even prefer to come and visit us to experience our "cattery" and see the Ragdolls in person to see them in action for yourself.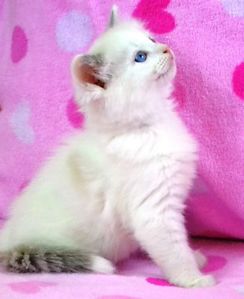 Pet Quality: Pet Ragdolls may be less than perfectly marked or may have another feature which would prevent them from being shown. However, this does not interfere with their inherent health and beauty.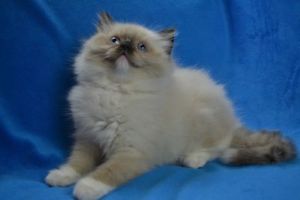 We guarantee every Ragdoll that leaves our cattery for genetic and medical soundness to start their new life with you.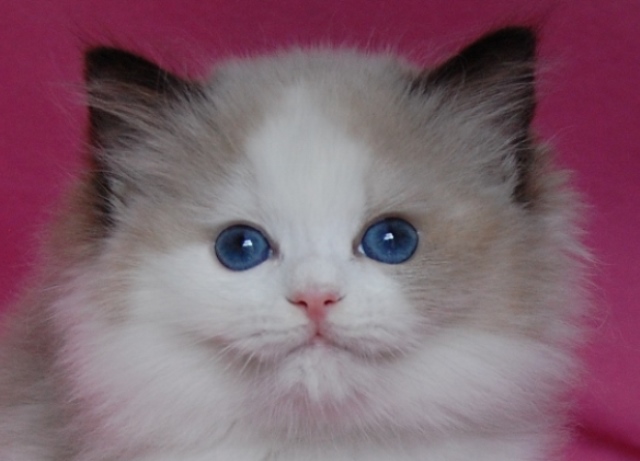 Ragdolls - Going Home
By the time they are ready to go to their new home, they may have been spayed/neutered (at your expense), vet checked, have had two appropriate vaccinations, and will have received a Health Certificate.
They also will have learned everything from Mom and siblings that they will need to grow into healthy, loving cats.
Ragahimsa Ragdolls are lovingly raised with our family, never caged.
Our pets come with a Pet Sales Contract, CCA registration papers, a three year genetic health guarantee, and a lifetime guarantee against HCM.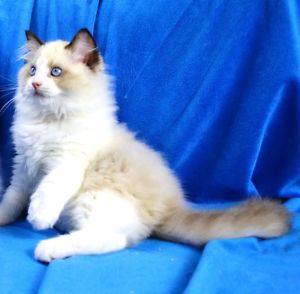 We will not allow any of our Ragdolls to be Declawed.
We have Ragdolls available periodically throughout the year, so as well you may also e-mail us for information regarding our future litters.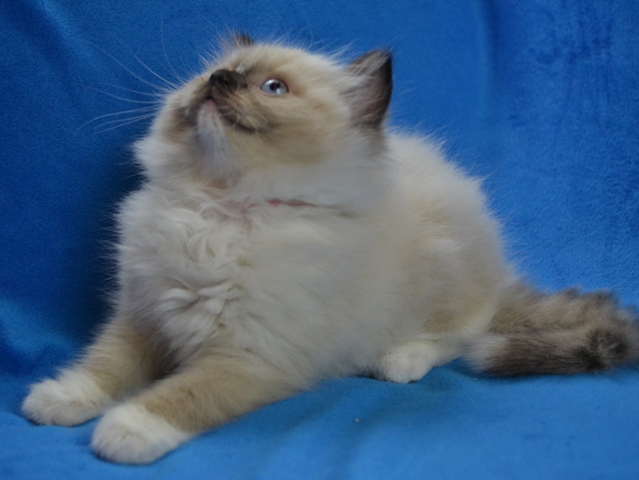 Thank you for considering a Ragahimsa Ragdoll to be a part of your family!
Our e-mail address is ragahimsa@ragahimsa.com. This is the way we prefer for you to contact us.

Ragahimsa Ragdoll Purchases
Deposits: A deposit is required to be on our waiting list. Ragdolls that are not chosen by families on our waiting list will be made available on a first come first serve basis.
Shipping: Shipping can be provided at new owner's expense from Toronto International Airport. We will ship within Canada and the United States. You will be responsible for the airline cost and carrier. Total costs usually run anywhere from $250 - $350 depending on the destination.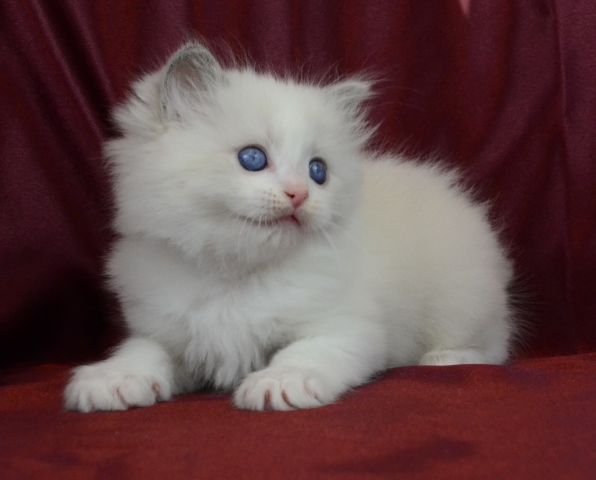 Online Payments
Sending payments for your Ragahimsa Ragdoll is easy with:
PayPal
Pay with PayPal - Simply press the "Buy Now" button below: